Kove brings you In From the Cold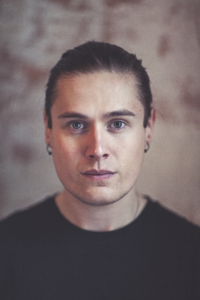 United Kingdom is the home of our Drum & Bass soul and they stay true to the sound and the journey in it's progression. UK native, Kove, is consistent with this feeling in the his latest release. 'In From the Cold' EP is a testament to real UK D&B. Kove demonstrate a talent true to only the best producers in the scene. "Ain't No Love" is a track that can be in any feature film, listened to on the radio, and enjoyed world wide by everyone! This track transcends time with his old school jungle drums, reese bass-line, and beautiful synths. This track connects 2002 and 2050. So odd the hook is "There ain't no love here anymore" when all I hear from the music is love and passion. Get it 11/24!
The 4 track EP (not including a radio version of Ain't No Love) has our favorite track on there. A simple bass-line, simple drums, and simple structure than for some reason or other, makes you feel so complex. This song ascends you to another plane of existence. It allows you to look onto the world below and reminds you are more than just human. 'Valkyrie' is our pick for this release! Jeez, Kove… You're a badmon! Get your copy of Kove 'In From The Cold' EP on Drum&BassArena, NOW!
From the EP: 'Dig It'
https://soundcloud.com/drumandbassarena/sets/kove-in-from-the-cold-ep/
Check out new releases from Drum&BassArena here.
And Fire this up for quick access to your favorite distributer.