Spilling over the Outer Edges
So, we come across it again. The lack of respect for the musician. In a world where nothing is free, those looking to be embraced hurt the most. We remember the Napster days when P2P sharing was ran ramped we saw the fall of the music seen. Every artist felt the pain. From the millions lost by super stars to the pennies lost by bedroom producers. It was a shame to see the fall. No longer could you make a living solely from your creative process. A transition occurred where the money needed to be made from the actual appearance of the artist and how they perform. While it's great to see them live, not everyone has such an opportunity. Also, contrary to that belief some major artists say they didn't feel this pain. The pain is for those non grammy winning artists who would like to see some monetary compensation for the time they spent making a track that is available every to buy. Will Noisia feel such pain?
The only benefit of such tragedy is that this P2P world causes for free promotion. We take back to Spor who released his album "Caligo" for free on the popular P2P sharing platform BitTorrent. He also made the album available to buy for those true fans who wanted to support the album and the Spor sound we all miss. We loved his quote: "Having the Spor album live as a self-sufficient shared container via Bittorrent, something that's everywhere and nowhere at the same time, replicating and spreading – embodies the nature of Spor. It's my underground self." This idea is epic and befitting to the nature of the underground Drum & Bass producer. With that said, all this helps is for the artist to expose his music and get light of the Drum & Bass fanbase. The album, while not the best from Spor, was free and helped promote both the artist and the P2P platform. Now, we all know this was on purpose… such is not the case for Drum & Bass monsters known as Noisia.
Feeling the Pain.
"As you might have noticed, our album got leaked. Many, many sad face. But on the positive side: we're now releasing it as soon as we can. That means if you buy it on our own store, you can download it right away. Enjoy!" <3 Martijn, Nik and Thijs – www.noisia.nl
Ugh, that was a painful read. Noisia expressed their frustration on the fact that all of their hard work went no where. Or did it? When you go into so much work painting the Mona Lisa and then have someone take a picture, print it up and share it to the masses… It simply makes you want to hang your head… Noisia felt such in their post. While most breaking news is bad news, we feel this may help them. Noisia has now released their long awaited album "Outer Edges" on their site available today and then EVERYWHERE on Friday August 5th. We bought and took a listen…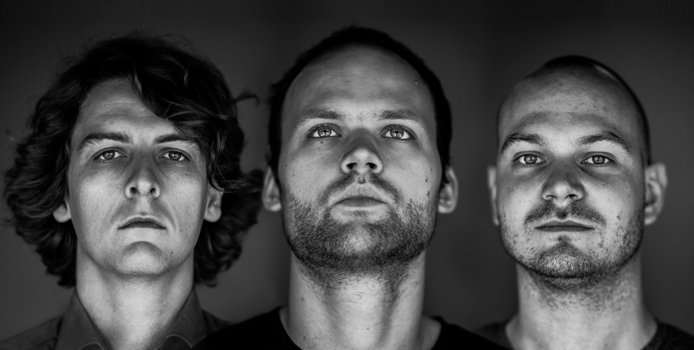 DNB Magazine Approved?
We purchased the album and took a listen promptly. Still listening as I write this post actually. Noisia is known for assisting in pushing up the bar set for Drum & Bass producers world wide and have made some strides to do this hear as well. We were surprised a TAD bit about the lack of tear out Drum & Bass on this album. Noisia Radio surely gave us a hint to what was to come. Noisia Radio is known for the showing us some Neurofunk and every other track showing us some strongly hip-hop influenced beats. Outer Edges does somewhat the same. We were more impressed with some of the ideas set like in the track "The Entagled" With woodwinds, pads, strings, synths, bass whomps, and much more we were hit with a mood filled piece of art! Hip-Hop drop on that one by the way along with "Minatures" which is was the track sounds like.
"Mantra" was probably the most Future Beat influenced. We were impressed with the epic-ness of this audio. We were almost saddened however through the break until we were DESTROYED by the second drop! I said "Hurray! Some Drum & Bass!"
Our Pick from this album is…. *drum roll*
"Into Dust"
OH MY GOODNESS what a great track. While, its not long enough, this is some very epic Neurofunk! Our runner up is "Get Deaded." We'll not review the tracks and let them speak for themselves when you buy them.