Lifted brings you Magnetude and we are blown away!
Lifted Music, most known to release famed Drum & Bass producer Spor (Feed Me), have signed on a new duo that will be the labels best prospect to date. Magnetude is a colaboration between Rusty K and Overtech. Their first EP Hyperdrive was wicked but this one is AMAZING! From the imagery the artists put forth to this amazing sound quality, Magnetude are now a monstrous forth to be reckoned with.
The release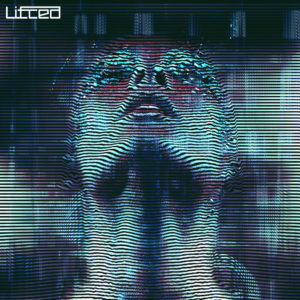 Their recent release "Dead Leaves" featuring Julia Marks is an epic sound. The introduction has a hint that it could be in a Tim Burton movie. Something so dark and erie with a sense of calm within the dark is sure to be in a thriller of sorts or even in the scene when Peg enters the dark home of Edward Scissorhands in Burton's 1990 classic.  The piano, stings, and then a hectic drop all smash but the hip-hop switch up in the middle of the breakdown is so sick! Someone needs to bootleg this part… Then the second drop is where its at! But wait….
"Now Run" is the Floyd Mayweather of this release! This release does not get old. I must have heard it one hundred times over! The intro features some atmosphere with a have time break. But the vocal is so dope. It sounds like a vocoded version of the movie Purge and how she announces the annual Purge. "We are now going to test your strength." "Please be advised, there is no way back…" "Now…. Run!" OH MY GOD!!! What an absolute smasher of a drop. The bass like and the high pitched triplet of a synth is a blast from the future. I can't say enough about this release. This is one you MUST add to you arsenal. Especially if your a gym rat! Get those blue tooth headphones on and get ready to bench press more than ever before!
LISTEN NOW!
Please support the duo!
Follow Magnetude::
Facebook – http://bit.ly/2gCgwqv
Soundcloud – http://bit.ly/2gt3kRJ
Instagram – http://bit.ly/2hlDrE7
VKontakte – http://bit.ly/2hrU3NI
Bookings: [email protected]